The Time Capsule Issue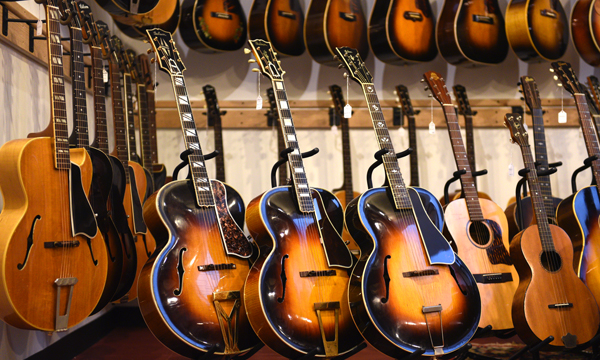 Tuxedo Row
Ever wonder what it might have felt like to walk into a guitar shop in 1936? The Super 400, L-5, and the L-7 represents Gibson's flagship archtop lineup during that period, and we have all three models from the same year hanging side by side! Formerly owned by Ry Cooder, the Super 400 is a very early and beautiful example of Gibson's pride and joy of the swing era. This was the biggest, fanciest guitar on the market in 1934-designed by Gibson specifically to put Epiphone and other contenders to the archtop throne firmly back in their place. The L-5 was and still is the Gibson company's signature instrument even though it was supplanted at the very top by the new 18" Super 400. Surviving data indicates that surprisingly few L-5's were produced in 1936...only 19 17" L-5's are listed as having shipped that year.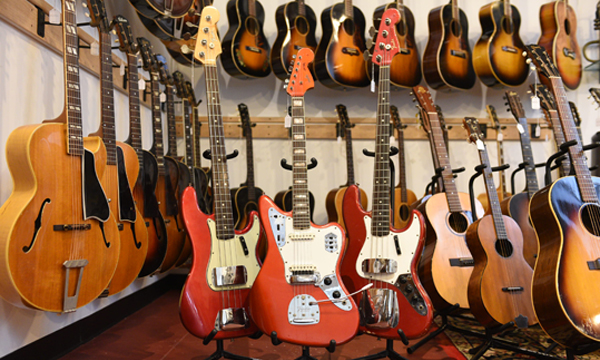 The Candy Apple Red Trio
Every once in a while, we will get instruments that bear an uncanny resemblance to each other- almost as if they are related! The '65 Fender Jazz Bass, '66 Fender P-Bass, and '67 Fender Jaguar all came into our shop at around the same time so we just had to feature them in this month's newsletter.

'65 Jazz Bass > '66 Precision Bass > '67 Jaguar >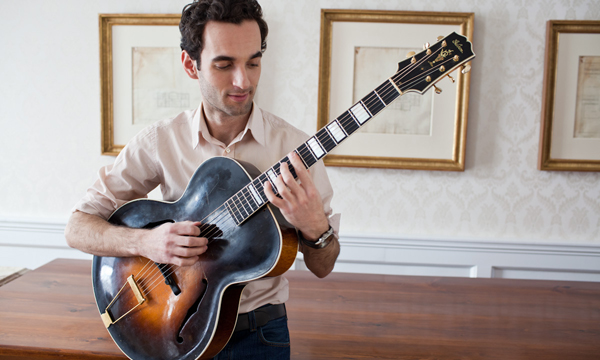 An Introduction to Archtops
by Glenn Kenny
(Above, Julian Lage playing his Retrofret refretted 1932 Gibson L-5 archtop.)
Is there actually such a thing as a jazz guitar? If you hit the Village Vanguard or the Blue Note in New York City frequently, and there's a combo with a guitarist, there's no definite telling of what guitar you'll see. Now in some circles the conventional wisdom about jazz guitars is that an archtop, on which the piece of wood featuring the soundboard is carved, makes an ideal jazz instrument. This idea is mild fallacy based on a kind of coincidence.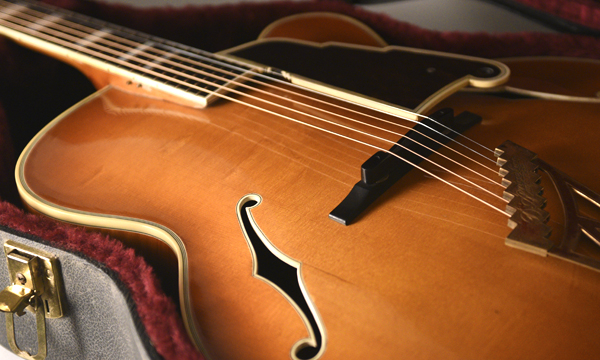 1961 D'Angelico New Yorker Special
Just arrived is a spectacular, previously uncirculated, one owner D'Angelico New Yorker. Click the link below to watch George Aslaender pick a tune on this one of a kind instrument. Contact us or visit our website for more details.

Staff happenings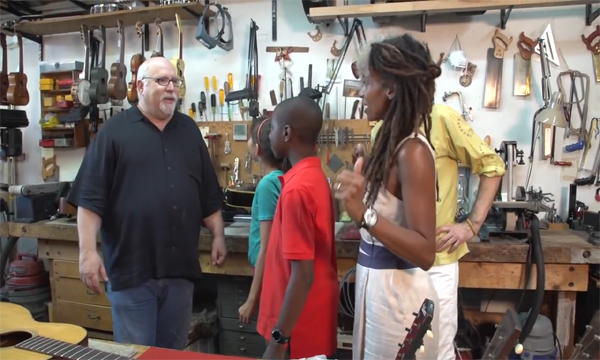 Here's something a little different! Watch Steve Uhrik, owner of Retrofret, give the kids a tour around the shop in this episode of "Dan Zanes and Friends". Mr. Zanes is a Grammy award winner and a long time friend of the shop.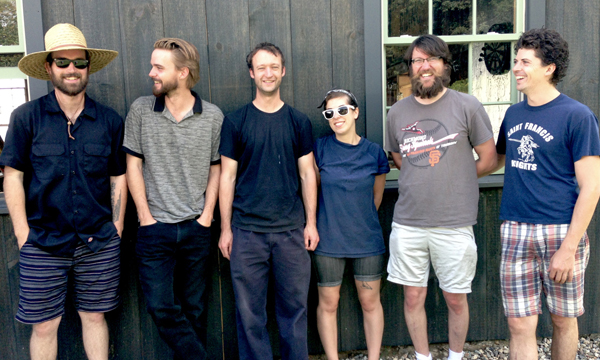 Listen to our repair tech, (3rd from the left) Mark Dobbyn's band, Bird Dog, on bandcamp. They play original material drawing on a wide of range of influences from American and Irish folk, to 60's R&B and West African highlife.